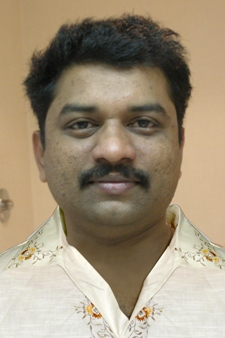 Born at Cherianad , near the town Chenganur in Alappuzha District. A passionate lover of Music! As a patron of music and literature, seriously engaged in lyrics writing and composing of songs. A co-founder of EENAM, currently based in Africa.
Fortunate enough to work with lots of musical legends. In the credit, more than 70 devotional songs so far, started from "Ellam Swami" composed by Sri. M.K.Arjunan Master and sung by Sri P. Jayachandran, released in year 2005.
My family including father, mother, brother, wife and two daughters stands tremendously motivating and supporting on my endeavors and they are my greatest treasure. Also, I have some invaluable friendships both from blog and other circle that keeps me inspiring.